Intervention is a process that helps an addict recognize the extent of his problem.

---

Narconon graduates are brought back to life, confident, in control and able to achieve their goals without the use of drugs.

---

The key to developing the Narconon Program has been what works, not fads, and not what is politically correct.

---

Narconon provides a specific course of drug rehabilitation treatment which includes training in communication, a full body detoxification process, counseling in problem identification and solving, as well as counseling in personal values and integrity.

News/Information/Articles

Funding pledged to fight drug abuse
Mayor Thomas M. Menino pledged yesterday to allocate $180,000 in city funds to combat heroin ...

The fight against drug addiction
Boston Mayor Thomas Menino has introduced a program that would fund acupuncture detoxification and prescription ...

Jason Mewes faces drug rehabilitation - or jail
Actor Jason Mewes -- famed for his portrayal of stoner Jay in many Kevin Smith ...

More Addicts then we Realized
The "before" and "after" mug shots of 40-year-old Pekin resident Penny Wood show the effects ...

Early Marijuana Use Ups Risk of Drug Abuse
Teens who smoke marijuana at an early age are more likely than their siblings to ...

Specialists Speak Out
Local addiction specialists say the drug world is changing and drug prevention education needs to ...

RESOURCES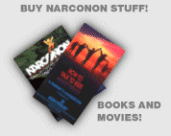 More Addicts then we Realized
The "before" and "after" mug shots of 40-year-old Pekin resident Penny Wood show the effects of prolonged methamphetamine use.

"These photographs communicate the reasons why a person should not use meth better than any personal statement I can make," Tazewell County State's Attorney Stewart Umholtz said.

But for Wood - and other meth abusers - the real issue is whether there can be successful recovery from this highly addictive drug.

"We probably have more addicts than we realize," Pekin Police Chief Tim Gillespie said. The Pekin Police Department has been ambushed by meth, with 40 drug-making labs found in 2002 compared with only two in 1999.

Wood pleaded guilty Tuesday to unlawful possession of a methamphetamine manufacturing chemical and unlawful possession of a controlled substance. She was sentenced to four years probation.

But her plea agreement requires the release of her photographs from 1996 to the present, showing her strikingly different appearances from 1998 to 2002.

Wood could not be reached for comment.

Wood's probation also requires she undergo intensive rehabilitation - something meth addicts fail far too often, many law-enforcement officials say.

Meth is made from easy-to-find components, including pseudophedrine and ephedrine (commonly found in cold pills). It is considered a public safety hazard, and authorities consider its effect as highly addictive, rivaling heroin.

Plans now are under way to get meth users help.

At Tazwood Mental Health Center in Pekin, CEO Mike Polson said within one month, an intensive out-patient rehabilitation and after-care program could be implemented.

"All the studies show the best treatments for those into meth are to deal with them differently than those dealing with alcohol or other drugs," said Nancy Bonnette, who manages three outpatient sites at Tazwood including substance abuse. "Follow-ups would need to be done differently because (meth user) cravings and other issues would be a little bit different."

Polson said he hopes Tazwood is included in a Tazewell County task force assembled earlier this month to attack the county's meth concerns.

"What you do with these people after they've been convicted is where Tazwood can step in and say: 'We can complete this picture, complete this puzzle,' " Polson said, noting Tazwood's willingness to increase its current 75-hour drug rehabilitation program that also assists meth addicts.

A Tazewell County adult drug court also may be formed to help stop meth and other drug users.

David Mills, director of probation and court service, said Tazewell County applied recently for a $500,000 grant that would partner treatment providers, judges, court services and the states attorney's office to better speed treatment. The drug court proposal is endorsed by Umholtz, Judge J. Peter Ault and chief public defender John Bernardi.

Mills said the drug court isn't specific for meth users but admitted a lot of participants in Tazewell County will have used the drug. The county should know by October whether it's awarded the grant.

Meanwhile, Tom Murphy, chief of operations at White Oaks Companies, said meth addicts are normally referred by a person's workplace or the court system. Treatment at White Oaks includes individualized counseling, medical detoxification, rehabilitation and case management.

"(Meth) doesn't have to grow to another cocaine problem," Murphy said. "It's more containable if we're committed to it."

Quote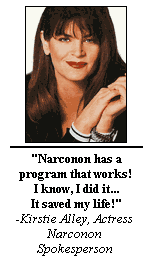 Link to Us!

Show your support, link to us!