Intervention is a process that helps an addict recognize the extent of his problem.

---

Ignorance about or failure to abide by the common moral precepts of our society can lie at the root of many of the addict's life problems.

---

Narconon graduates are brought back to life, confident, in control and able to achieve their goals without the use of drugs.

---

The premise of the Narconon Program is that a former addict can achieve a new life.

News/Information/Articles

Funding pledged to fight drug abuse
Mayor Thomas M. Menino pledged yesterday to allocate $180,000 in city funds to combat heroin ...

The fight against drug addiction
Boston Mayor Thomas Menino has introduced a program that would fund acupuncture detoxification and prescription ...

Jason Mewes faces drug rehabilitation - or jail
Actor Jason Mewes -- famed for his portrayal of stoner Jay in many Kevin Smith ...

More Addicts then we Realized
The "before" and "after" mug shots of 40-year-old Pekin resident Penny Wood show the effects ...

Early Marijuana Use Ups Risk of Drug Abuse
Teens who smoke marijuana at an early age are more likely than their siblings to ...

Specialists Speak Out
Local addiction specialists say the drug world is changing and drug prevention education needs to ...

RESOURCES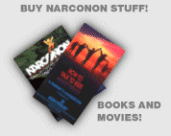 Links to Other Narconon Sites
---
Addiction Ca .com
Addiction Ca .com is the gateway into the Narconon Southern California network of drug information websites. This site contains content rich articles on drug addiction, drug abuse, drug rehabilitation, and facts on many commonly abused drugs.
Quote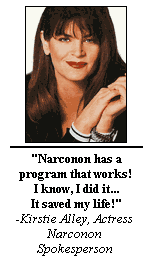 Link to Us!

Show your support, link to us!